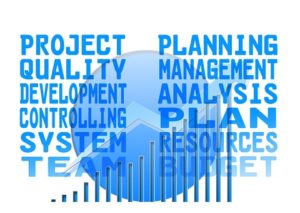 Organizations in all sectors are implementing Lean and Six Sigma to improve performance. By reducing forms of waste, wait time, and inventories, the goals are to improve service while reducing the costs of doing business. But many of these efforts are failing or, at least, underachieving. In most cases, it's not because of the quality of analysis but, instead, the quality of the solution and/or its implementation. This is the domain of Project Management-a body of knowledge (BOK) absent in most Lean and Six Sigma programs.
What is Project Management?
Project Management is the systematic development and implementation of solutions to verified root causes or requirements. In Six Sigma, the DMAIC (Define, Measure, Analyze, Improve, Control) method is used to identify, verify, and eliminate root causes to process performance issues. The Improve and Control steps of DMAIC constitute Project Management.
Project Management is composed of five process groups which include effective practices for developing, executing, and completing projects. Following are the process groups and key activities of each:
Initiate the project by confirming stakeholders, formalizing the team and charter, and identifying effective and feasible countermeasures to address verified requirements.
Plan the project by conducting risk analysis on the proposed countermeasures, developing detailed project plans, and validating the project's costs.
Execute the pilot project by validating the solutions, learning how to improve the project, and determining the expected Return on Investment potential from the fully implemented project.
Monitor and Control the project as it's being implemented by confirming that root causes are reduced or eliminated and requirements addressed, results are improving, the expected Return on Investment has been achieved, and changes have been replicated and standardized so as to "lock in" the benefits.
Close out the project by documenting lessons learned, identifying future opportunities for improving the process, and celebrating success.
The process groups and their approaches provide the necessary structure and discipline to design and implement change at all organizational levels.
Why is Project Management Important?
All Lean and Six Sigma programs emphasize tools and techniques which help identify the causes of poor process performance; however, Project Management techniques are absent from the standard Lean and Six Sigma BOKs. Our analysis suggests that this is a significant factor in the poor results reported in many programs. What is the value of learning how to analyze data, create charts and graphs, and verify root causes if you can't successfully implement your project's solutions? This is why ets has designed the one-day Project Management for Lean Six Sigma course and has made it a prerequisite for entering our Green and Black Belt certification programs.
By utilizing the process groups and the practices embodied in Project Management, the probability of realizing the potential of process improvement initiatives is greatly enhanced at any level of the organization.
ets, Inc. is an accredited provider for the International Association of Continuing Education and Training and offers CEUs for all of its Lean and Lean Six Sigma programs.